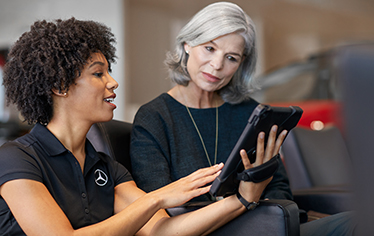 Assistance that goes beyond vehicle repair.
Comprehensive assistance goes beyond just repairing your Mercedes-Benz. So whether it's learning how to stay safe once an accident has occurred or finding auto insurance that best fits your needs, we've provided a range of information, suggestions, and tips to help you move forward with confidence.
Accident Assistance
Staying safe is what matters most.
An auto accident is many things. Stressful. Confusing. And statistically speaking, likely to happen. So if you are involved in one, here are some things you should do right away.
Move away from traffic
Call the police and, if needed, request an ambulance
Contact Mercedes-Benz Roadside Assistance at 1-800-367-6372; if you're an mbrace® subscriber, press the SOS button for immediate assistance
Take pictures of the damage with your phone or camera
Collect your driver's license, registration, and insurance information to present to the police
If you have a camera, photograph the scene of the accident and the condition of all vehicles and property involved
Make a record of the accident for yourself, including the time, location, and weather and traffic conditions, as well as a brief description of the accident
Describe the accident to the proper authorities exactly as it occurred
Contact your dealership or local Certified Collision Center, which can assist you in the claims process and ensure that your vehicle will be repaired following Mercedes-Benz guidelines.
Contact your insurance company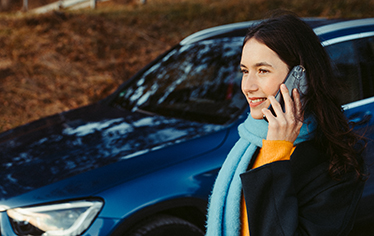 Key information to gather.
Once you've made sure that everyone is safe, it's important to start exchanging information with any other parties involved, including:
Name
Address
Phone number
Vehicle license plate number
Driver's license number
Name of insurance company
If anyone has witnessed the accident, you should secure his or her name and contact information as well.
Repair Estimate
Understanding repair estimates.
After a collision, a damaged vehicle often needs to be thoroughly inspected; in fact, insurance companies expect this to occur and have billing guidelines in place to handle this type of situation. Once the inspection has been performed, an estimate will be provided that will determine the cost of restoring the vehicle to its condition prior to the accident. In some cases, there can be hidden damages that are not visible until after the vehicle has been disassembled.

How to read repair estimate details.
While estimates may vary in terms of details and format, most have the same information enclosed.
Most estimates contain the following components:
Flat fees - This can be the price for a service - such as an alignment - that isn't broken down into parts or labor
Parts - Normally listed with a brief description, as well as the quantity and price
Labor - Includes both the costs for the repair itself and the labor rates of the technicians performing the service

Customer/vehicle information - Contains personal information and the vehicle's year, model, mileage, etc., as well as the type of collision and/or repair being requested
Summary of charges - Typically appearing at the bottom of the estimate, it is the total cost of the repair/restoration
Miscellaneous charges - Itemized separately, these types of costs can include everything from supplies to hazardous waste disposal
Know Your Rights
The power is in your hands.
As a consumer, you have a number of rights that can help ensure that your vehicle will be repaired in a proper, complete, and safe manner. Take a look at the following sections to gain a better understanding of your rights.
Choosing a Repair Facility

Deciding where your vehicle will be repaired is an important decision. But just remember: When it comes to everything from properly trained technicians to equipment, not all repair shops are the same.

While it is up to you to decide who repairs your Mercedes-Benz, here's something to consider. With Genuine Mercedes-Benz Replacement Parts, Mercedes-Benz approved equipment, and the high level of expertise you deserve, a Mercedes-Benz dealership or Certified Collision Center can ensure that your vehicle will be restored the right way.

Choosing Repair Parts

As a consumer, you also have rights as far as the collision parts used on your vehicle. You can request that your vehicle be repaired only with Genuine Mercedes-Benz Parts in order to ensure proper fit, function, and safety.

But you should know that there are two factors that can influence whether or not your request will be honored: your insurance policy limitations, and state laws and regulations regarding collision repair. While some policies allow the use of OEM parts in all circumstances, others may restrict their use based on your vehicle's age. And still other policies may request that you use parts that are of "like kind and quality" which usually indicates salvage parts.

Here's one more thing to consider: Not all policies are created equal. When searching for an insurance policy, look for one that assures the use of OEM parts in the event of a collision repair. So it's a good idea to read your policy in order to know just what you'll get should an accident occur.

How anti-steering laws can help you.

You should know that most insurance companies have contractual agreements with repair shops. Called direct repair providers (DRPs), an insurer will often recommend them to policyholders when they file a claim. The DRPs, in turn, will then comply with the insurer's requirements when it comes to writing an estimate, reporting a claim, which parts to use, what and what not to charge for, and other specifications.

While this system is mutually beneficial to the insurance companies and repair shops, it does not mean you have to use a DRP for your vehicle's repair. In fact, if an insurer insists that you use its DRP, that's called steering, and it's illegal in most states.

Steering is any attempt by an insurer to convince a consumer to take their vehicle to a shop NOT of their own choosing. If you feel you've been steered, you should contact your state's insurance commissioner immediately.

Finally, you should also be wary of any insurer who tells you that if you take your car to a shop of your own choosing, you'll have to pay the difference out of pocket if the labor charges are higher than those of the DRP. State laws require insurers to pay any reasonable and customary charge regardless of who performs the work.

Your state's Department of Insurance can help.

As part of the estimating process, most states require repair shops and insurance companies to disclose to their customers when something other than OEM parts will be used. Some states take this a step further by requiring shops and insurers to obtain an owner's consent before using non-OEM parts; conversely, other states have no disclosure or consent rules in place for collision repair.

A good resource for you to use in order to get more information on coverage in the event of a collision is your state's Department of Insurance. There, you can find a range of materials, tips, and tools to help you gain a clear understanding of your rights as a consumer.
Auto Insurance
How to shop for auto insurance
It may seem a bit daunting at first to try and find the right auto insurance to meet your needs and budget. But here are some ways in which you can make the entire experience easier and more affordable.
Explore your options

These days, most people shop for auto insurance online, either going to an insurance company's website or one that compares many quotes from multiple providers

Be prepared to share your information

Along with giving permission to insurance companies to review your motor vehicle and credit reports, you may be asked to provide the following as well:

Name and Address
Date of Birth
Type, year, make and model of your vehicle
Primary type of use for your vehicle
Zip code in which your vehicle is kept overnight
Owenership status of your vehicle
Marital status
Driver's license status
Social security number
Highest level of education
Auto insurance history
Information about other drivers who are to be included on the policy

 

Order your driving record

Your motor vehicle record, or MVR, shows information about your driving history, including:

Your driver's license
Any traffic violation 
Any at-fault accidents

Car insurance agencies use these records to evaluate the risk associated with insuring you. So it's important that you know what's on yours since insurers look at driving records to determine quotes. Specifically, it's important to know that your information is correct.

Shop wisely

During the application process, it's a good rule of thumb to apply for at least three quotes from different providers that will offer different premiums based on factors like:

Your driving record
The coverage you need
Discount and reward program

You should be open and honest on your application, and be sure to include any information that might help lower your rates, such as:

Extra safety features on your vehicle
Any driver safety courses you've completed
Your occupation and marital status
Your annual mileage

Do you research

Once you've chosen a few insurance companies, you should do some homework and find out what they're all about. Ways to check both their legal and financial standing, as well as their reputation, include:

Department of Insurance - found in all 50 states, this agency lets you know if a company is licensed to sell insurance in your state
Financial ratings agencies
The Better Business Bureau, which records customer complaints and how the company responded to them


Family and friends can also be great resources and referrals, especially if they use insurers in which you are interested. Also, along with discounts or good-driver rewards programs, most insurance companies offer attractive savings opportunities if you decide to "bundle" multiple insurance policies, such as car and homeowners insurance.
Deciding on auto insurance coverage
Once you've decided on an insurance provider, they will require you to sign up for a policy for a set period of time.
The most common form of vehicle coverage is called liability insurance. Mandatory in most states, vehicle owners are legally required to purchase a minimum amount of liability coverage (set by state law). This kind of coverage has two components:
Bodily injury liability, which can help pay for costs related to another person's injuries if you cause an accident
Property damage liability, which can help pay for any damages you cause to another person's property while driving
But there is a range of other types of policies and coverage, too, including:
Collision - While liability insurance covers another party's damages, collision insurance covers your damages in an accident
Comprehensive - Covers loss and damages to your vehicle that are unrelated to traffic accidents, such as theft, vandalism, weather conditions, and natural disasters
Uninsured and underinsured motorist (UM/UIM) - These two kinds of coverage protect you if you're involved in an accident with a driver who doesn't have enough, or any, insurance
Personal injury protection (PIP) - Also called "no-fault insurance," it is required in many states and will provide for medical expenses, lost wages, and funeral costs if the other party's liability coverage isn't sufficient
While all of these policies are designed to protect both you and your vehicle, talking to an insurance agent may help you choose the right coverage for your needs.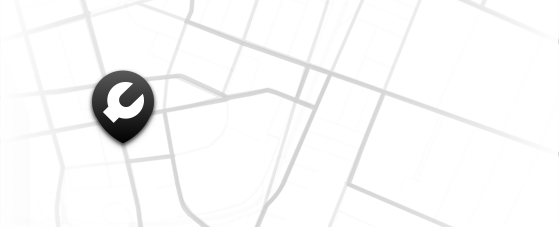 Find a Mercedes-Benz Certified Collision Center near you