Proper restoration requires the right training, equipment, and parts.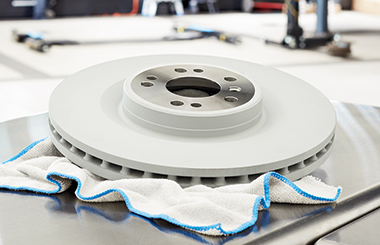 Genuine Mercedes-Benz Parts
Genuine Parts and Testing
A genuine difference.
Crafted with superior quality down to the smallest detail, and backed with the reassurance of the Parts Limited Warranty, only Genuine
Mercedes-Benz Parts can guarantee a precisely engineered fit and finish. 

But that's not all. Here are some reasons why specific Genuine
Mercedes-Benz Parts are a cut above. 

Genuine Mercedes-Benz Glass
Features a patented design with the exact specifications to work with the vehicles Safety and Driver Assistance Systems
Helps protects occupant in the event of a collision 
Adds structural strength and helps bolsters overall vehicle integrity
Genuine Mercedes-Benz Wheels and Tires*

Rigorously tested to withstand extreme conditions and have excellent stopping distances 
Offers increased performance, passenger comfort and reduced road noise 
Provide ideal road contact, even in wet conditions
Note: Mercedes-Benz does not approve of straightening or welding repairs to wheels. Wheels requiring these types of repairs must be replaced
Steering Systems
Built to meet Mercedes-Benz standards for performance and reliability 
Play an important role in vehicle safety 

Should an accident occur, and the driver airbag is triggered, both the steering wheel and column must be replaced since internal damage may not be visible. 

If there's a front axle collision with suspension or cradle damage, the steering gear must be replaced, since damage may not be visible.
Genuine Mercedes-Benz Headlamps

Feature integrated LED daytime running lamps with fiber optics 
Come in four different systems: 

Halogen 
Static LED 
Active LED 
Multibeam LED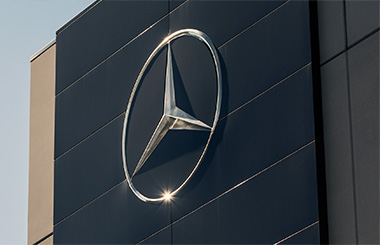 Mercedes-Benz Approved Equipment
Only the highest standards will do
To ensure quality assurance, all tools must meet Mercedes-Benz AG standards and be supported globally. Plus, they must be thoroughly tested to meet strict standards and requirements.
To learn more , please review our Tools & Equipment List